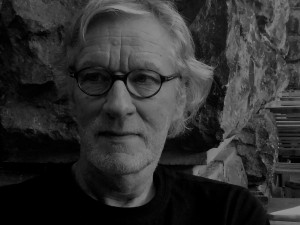 Martin Pot is an independent researcher/thinker/writer; living and working in Rotterdam. He studied at the Technical School in Rotterdam and obtained his Master's in Interior Architecture & Spatial Design at the Willem de Kooning Academy of Visual Arts in Rotterdam.
He is primarily occupied with the theoretical/philosophical and technological aspects concerning technology and architecture/built environment, with an emphasis to ethics and human values. He writes/blogs about dwelling, housing,  architecture, and technology, has created various projects/studies on housing as well as stage-designs and interior-projects and lectures on various platforms.
He is connected to Council, the international think-tank for the Internet of Things and was a member of AIOTI's WG13 on Smart Building & Smart Architecture. He initiated and organized the six one-day conferences/MeetUp's on Dec.9th. 2011 at V2 in Rotterdam on the issue of 'IoT and Home Environment' and its successors on April 9th. 2013 – WW-IoT.day – on IoT & Built Environment' , on April 9th.2014 in Rotterdam; IoT, Environment & Smart City ; the IoT & Built Env.-MeetUp on April 9, 2015; the 5th. IoT edition on Ethics & Privacy 2016 and the 6th edition on Art & Imagination. 
He succesfully completed the Hora-Est program at Erasmus University to prepare for his PhD. and recently finished a book – 'Home in a Hybrid World' – on the subject of architecture, dwelling and technology,  published January 2021.
Currently he is preparing/writing a series of essays on the subject of dwelling/housing. Before and/or after, he plays the saxophone, guides architectural tours in Rotterdam or practices hatha-yoga.